Sustainable and efficient process cooling for metal cutting.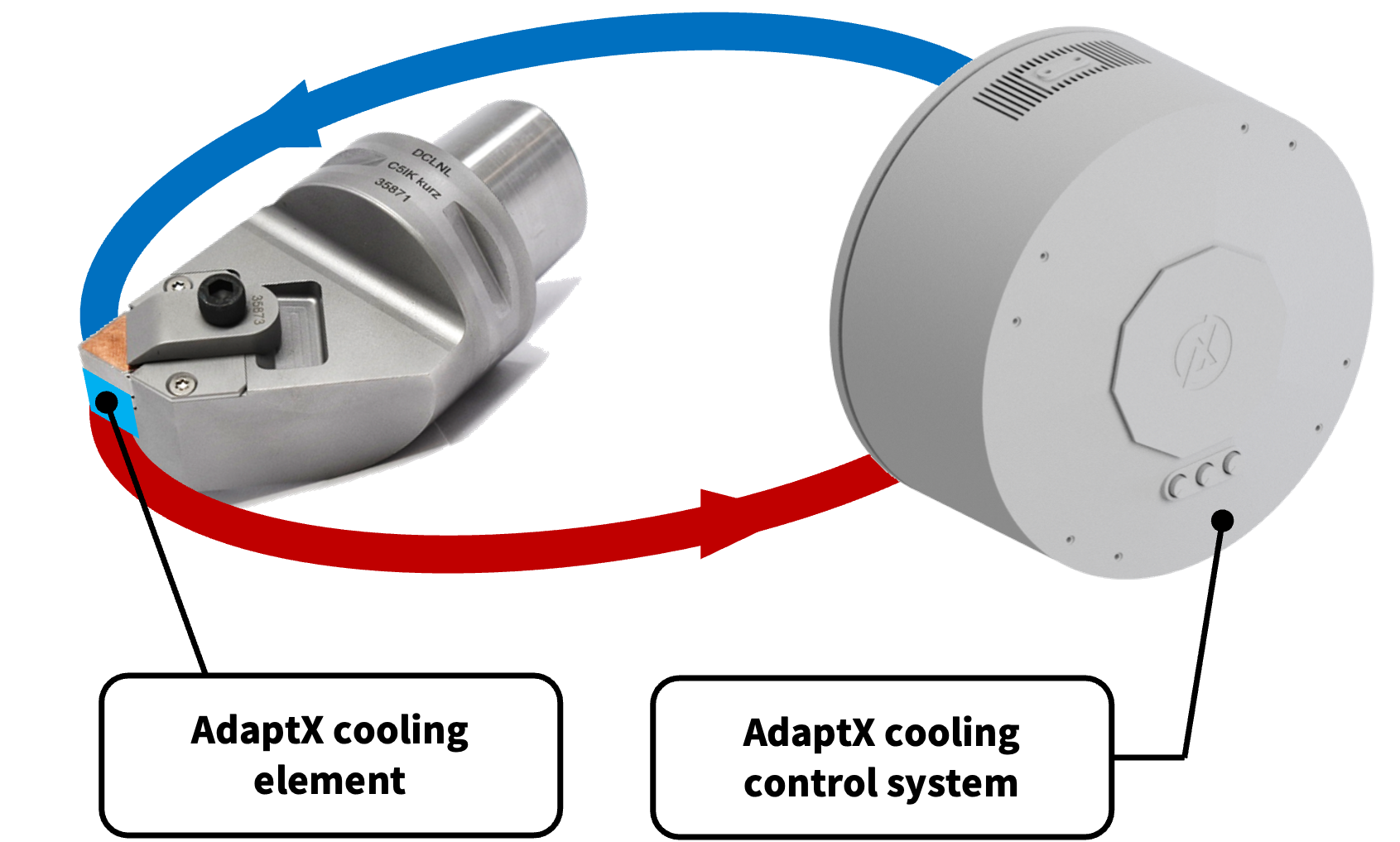 Closed-loop Internal Cooling
Our innovative solution increases the efficiency of machine tools and promotes the sustainability of machining processes. Our intelligent system solution for closed internal cooling can both replace and supplement conventional cooling methods such as flood cooling.
Our adaptive cooling control system increases the efficiency of the cooling process of machine tools and can be retrofitted for existing machines as well as integrated into new machines.

CO₂ reduction of up to 90 %
CO₂ emissions can be reduced by up to 90 % by using closed internal cooling to replace environmentally harmful and unhealthy cooling lubricants. 

Increase tool life by up to 30 %
AdaptX Systems enables tool life to be extended by up to 30 %. This not only means fewer tool changes and reduced downtimes, but also considerable cost savings in terms of tool costs. 

Production cost reduction of up to 16 %
By eliminating conventional cooling lubricants and the associated process steps, production costs can be reduced by up to 16 %, which contributes to sustainable and economical production.
Our closed internal cooling revolutionises production by making conventional cooling lubricants superfluous. This leads to the elimination of process steps such as changing, transporting and disposing of metalworking fluids. In addition to the elimination of the entire metalworking fluid supply chain, less heat and longer tool life are also generated. Cutting speeds can be increased and the overall process accelerated. Closed internal cooling offers enormous savings potential in series production by eliminating the need for numerous systems for flood cooling, cleaning, wet chip treatment and waste water treatment. These efficiency improvements can lead to cost savings of up to 16% across the entire production process.
Optimum cooling temperatures for precision and performance
With our closed internal cooling system, you not only achieve impressive cooling temperatures that optimally control the tool temperature, but also increase the performance and precision of your machining processes.
The targeted cooling of the tool enables exact control of the machining parameters. This precise temperature control leads to optimum results by specifically influencing the heat development.
Real-time data collection during the machining process enables continuous monitoring and adjustment of the process parameters. This helps to increase the efficiency of your machining and enables high-precision results.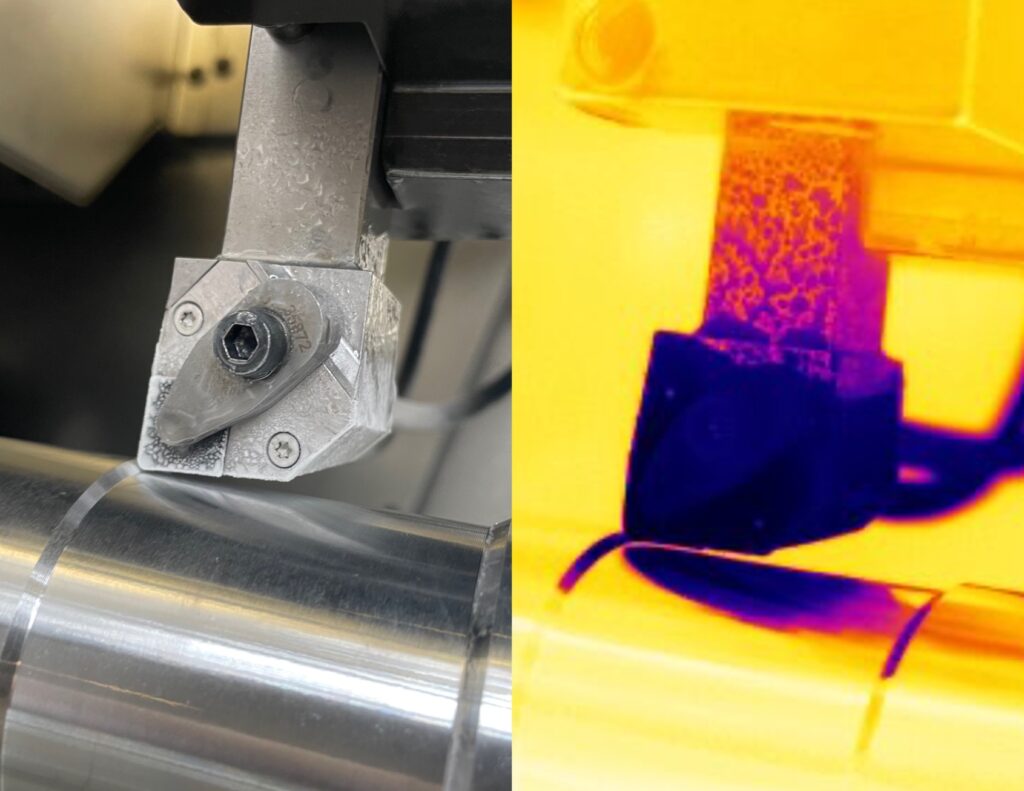 Our team of experts specializes in process optimization and cooling techniques for metal cutting. We help you to analyze your current processes through benchmarking methods and identify opportunities to improve efficiency, sustainability, and operating expenses in your production.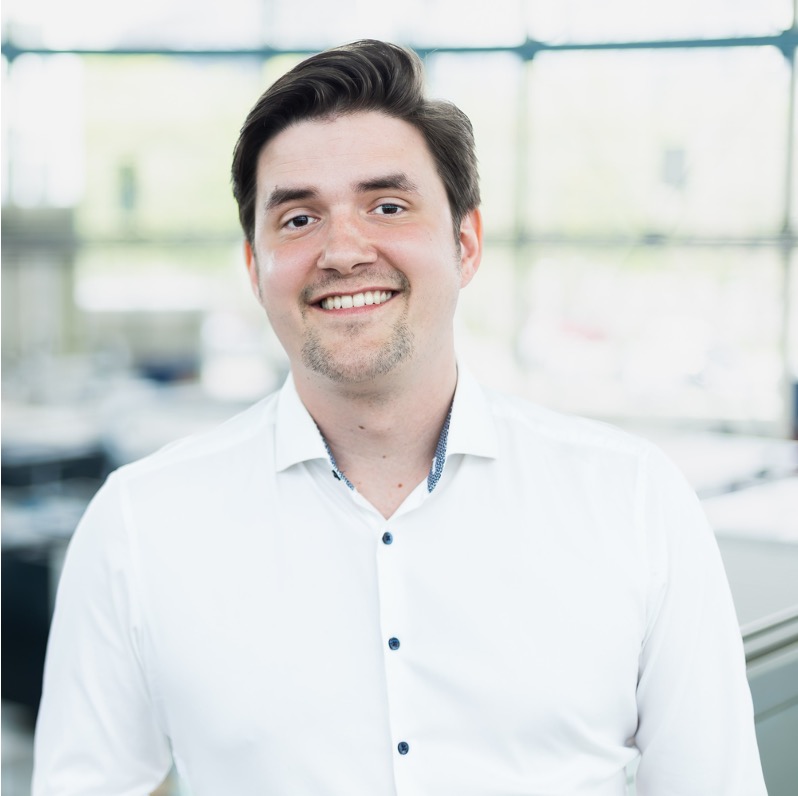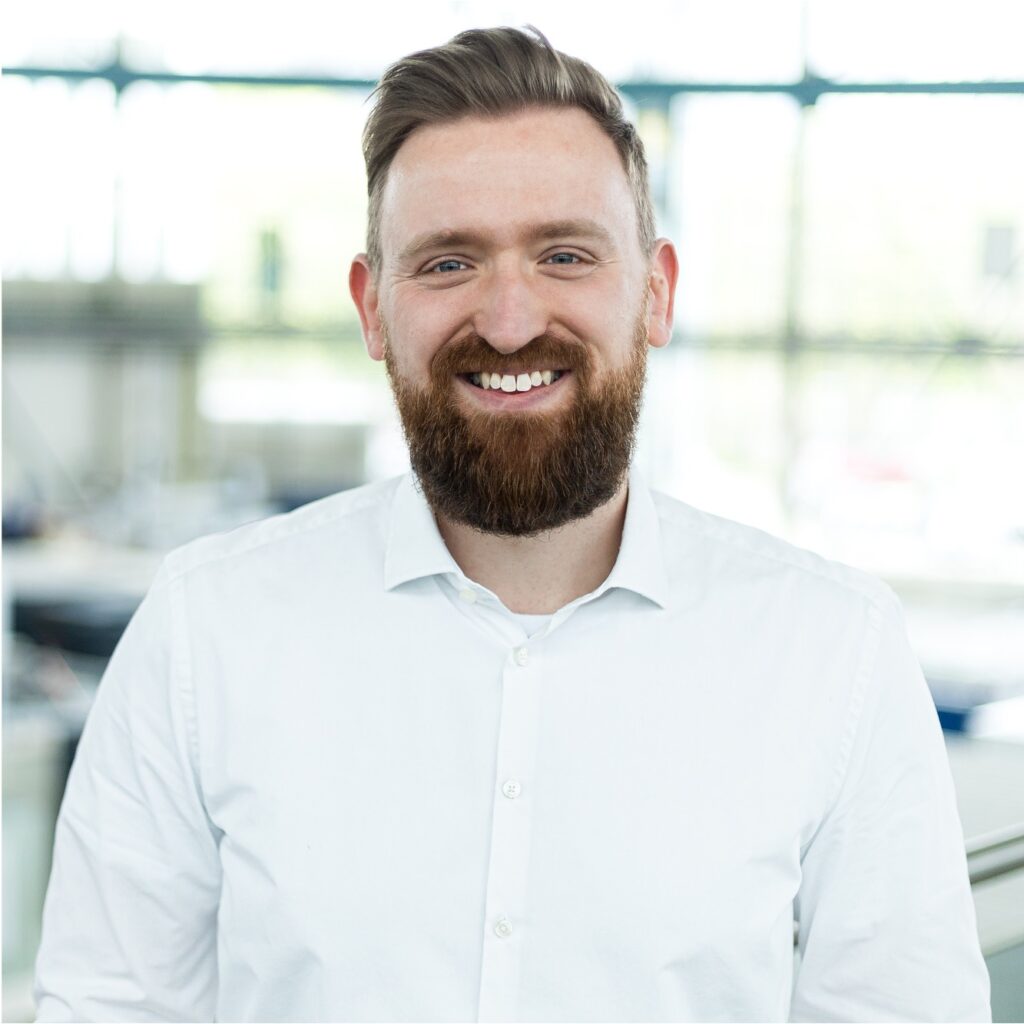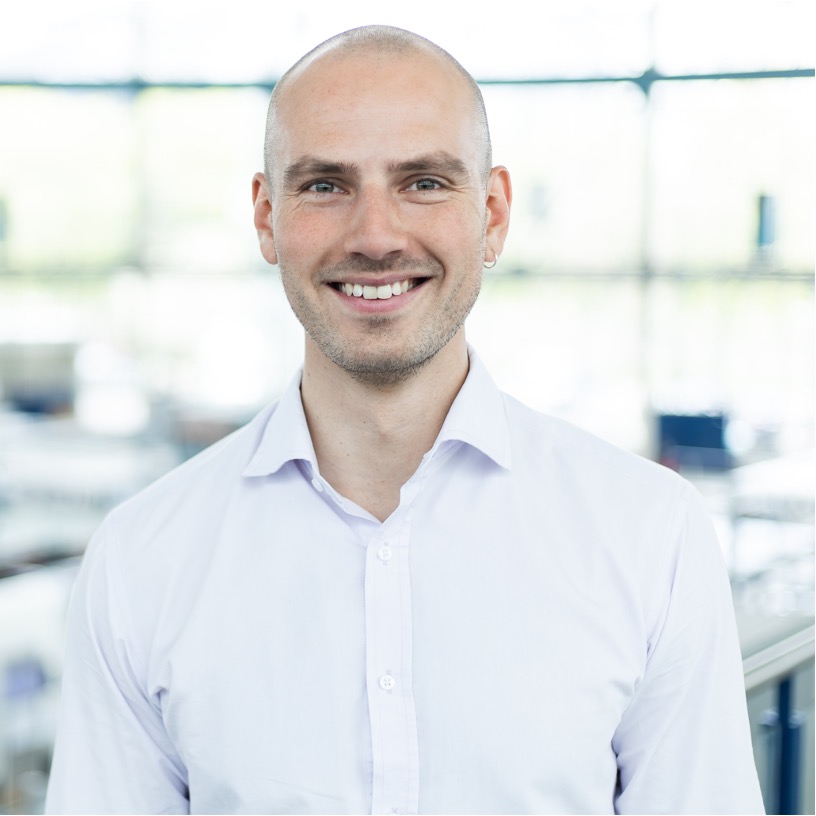 Business Development | Sales
We are a spin-off of the TU Berlin (Institute for Machine Tools and Factory Management) and are currently in the process of transferring our scientific findings and years of experience in the field of internally cooled smart cutting tools for machining into a robust industrial product. The IntFlow project is funded by the Federal Ministry for Economic Affairs and Energy and the European Social Fund as part of the EXIST programme.